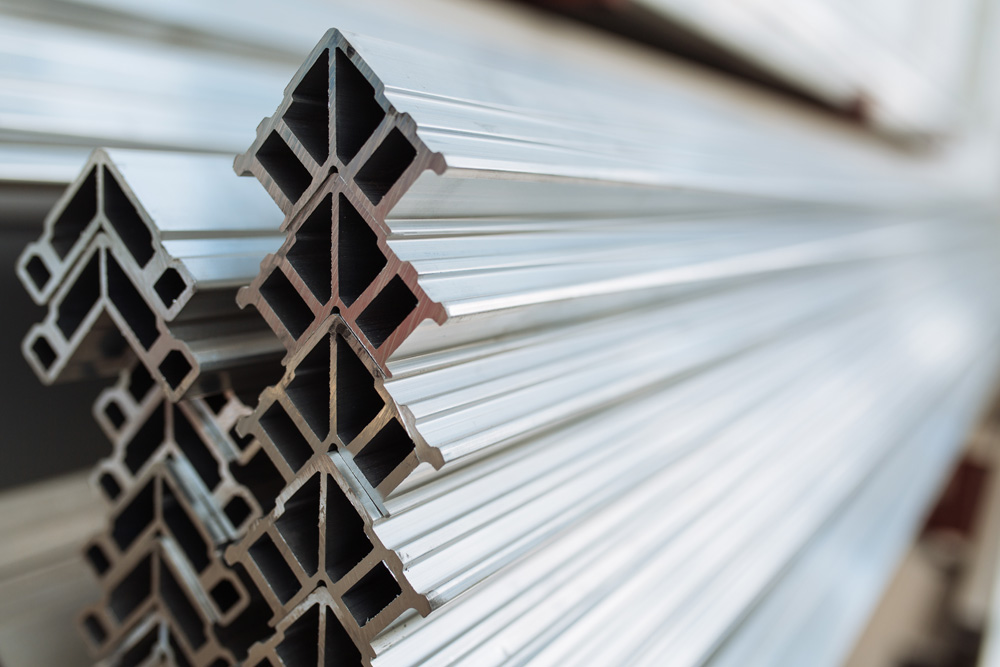 the aluminium profiles are made with the highest row materials quality. The aluminium, which is highly resistant to corrosion, is suitable to realise ideas and designs by means of extrusion through dies, projected by samo's internal engineering department and with the exclusive ownership.
Every single profile is beforehand cut and drilled allowing the following working processes to completely cover every part and guaranteeing his quality over the time. The painting is performed by samo technologic plants and every profile is degreased and phosphocromated in advance before to be painted with epoxy powders that electrostatically applied on the complete profile surface performing a perfect polymerisation with a very resistant coat inalterable over the time. The buffing and the sanitising operations are performed trough a chemical processes with a previous and accurate profiles brushing to make them resistant and immutable over the time.
it does not rust. In natural environments, the oxidation of chromium restrained in the stainless steel (otherwise known as passivation) forms on the surface an extremely thin protective film of oxides and hydroxides, that prevents corrosion and rust.
The stainless steel used by samo is AISI304 (X8CrNi1910 EN 10088-1). The AISI304 is a stainless steel with an high chromium content in the austenitic structure, that is the basic element of the natural protective passivation. AISI304 main properties: it has excellent resistance to corrosion and rust, it can be processed, it is easily cleaned and has a good coefficient of hygiene, in complete annealing it is not magnetized. Precisely because of these characteristics, the AISI304 stainless steel is mostly used for the production of household items (pots and cutlery) and furnishings.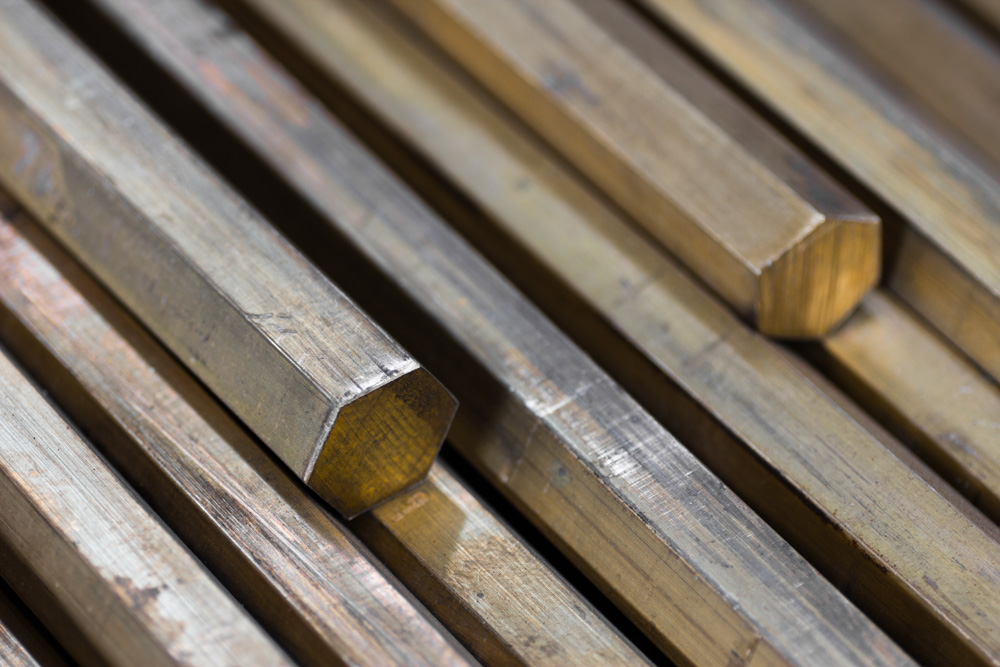 a copper-zinc alloy,which presents a highly possibility of hot malleability in hot and warm conditions. In fact it is used for rods, drawns and particular wroughts. The brass, thanks to its aptitude to chromium, grants a longlasting quality.
the original row material is in granular form. When heated at a high temperature through an extrusion system, it creates a panel with a high level of flexion resistance. The extrusion plant is provided with cylinders that are engraved with several exclusive samo decorations.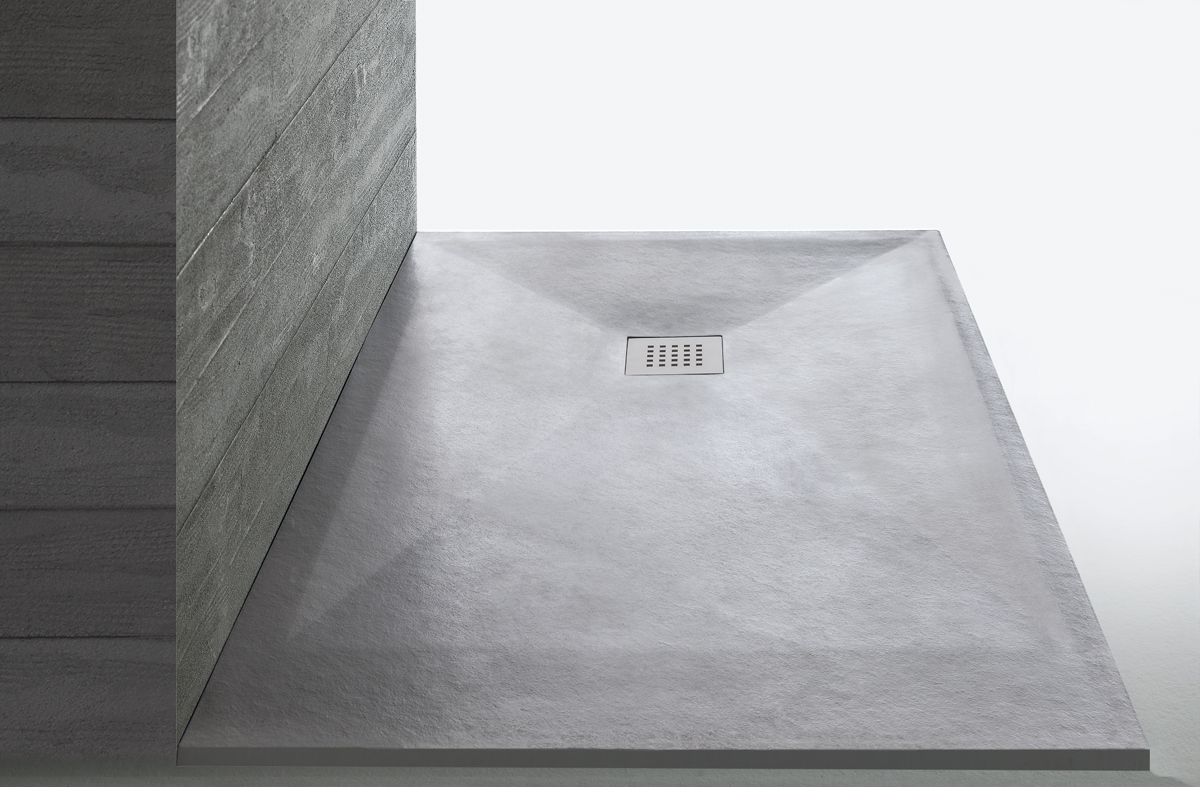 A composite material, made up of natural mineral aggregates and resin. It is faced with a coating with a matt aesthetic effect. This coating combines excellent resistance with the complete restorability of the surface. This product is made using technologically avant-garde products with high aesthetic impact: its high resistance to scratches and abrasion means that it can be used every day and guarantees STONEFIT's original matt finish, its distinctive feature; any surface damage, such as scratches or obstinate stains, can be repaired with the return of the surface to its original beauty.
The use of gel or abrasive detergents with sponges of the Scotch Brite® type is recommended. Some chemicals can damage the surface of the STONEFIT shower tray: we advise against the use of strong acids or alkalis (hydrochloric acid, caustic soda), ketones (acetone), chlorinated solvents (trichlorethylene) and products used in the painting sector.
RS satinato RS(negli stondati satinatura all'interno)
RF trasparente con fascia Satinata
FG trasparente Grigio con fascia Satinata
Finitura Profili Cabine Doccia
ULU brillantato cromo lucido